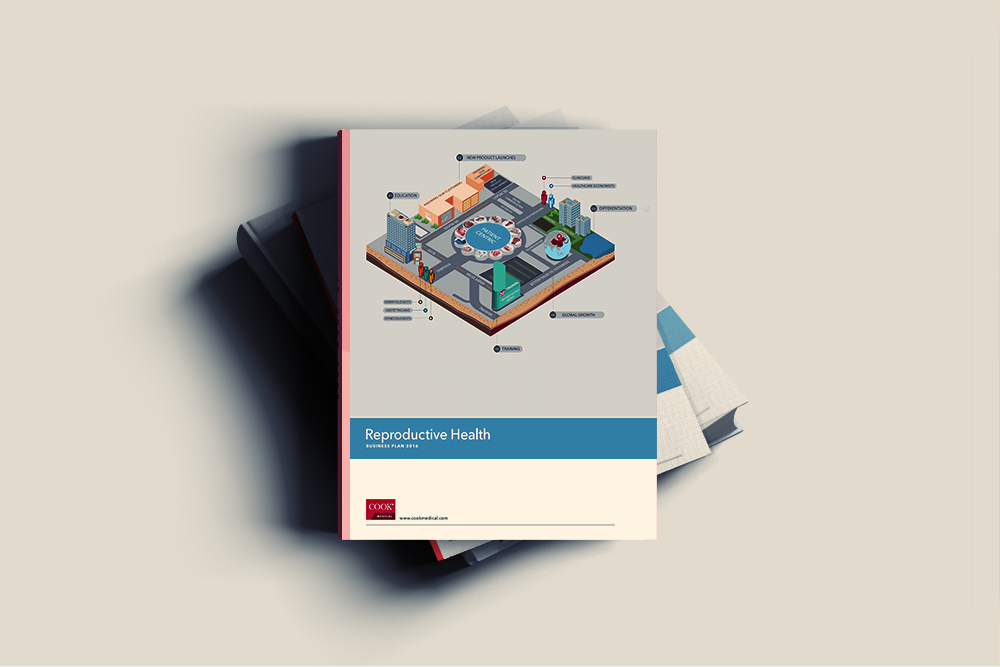 Cook Medical Business Plan 2016:
I sourced and compiled all data required from marketing managers, product managers and directors and arranged in a visually interesting brochure format.
I designed and illustrated the front cover, which specifically communicates relevant information about the business unit and overall aims for the year.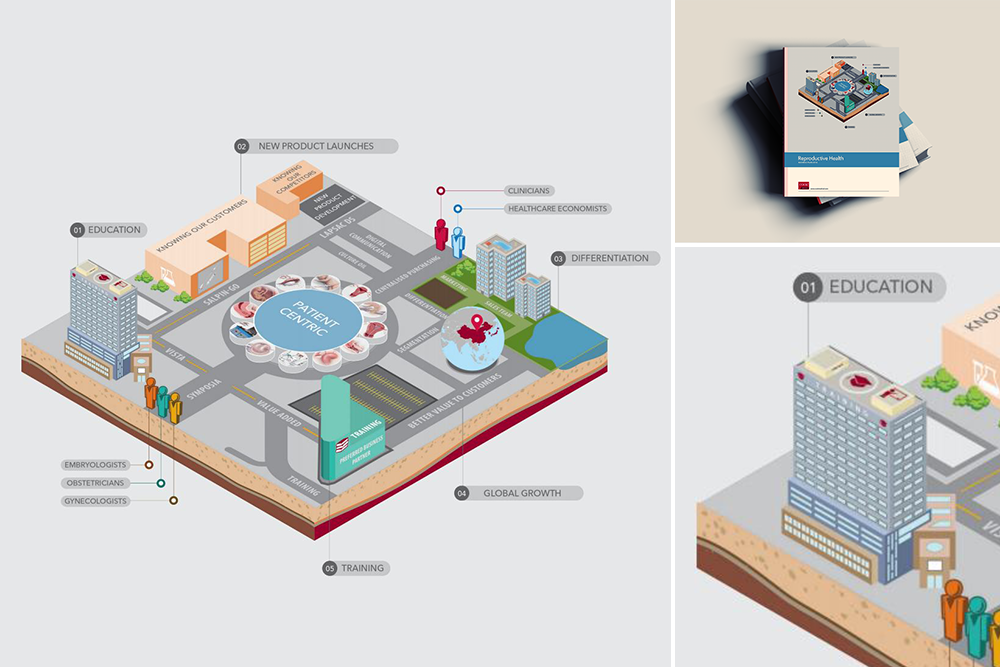 Details of front cover illustration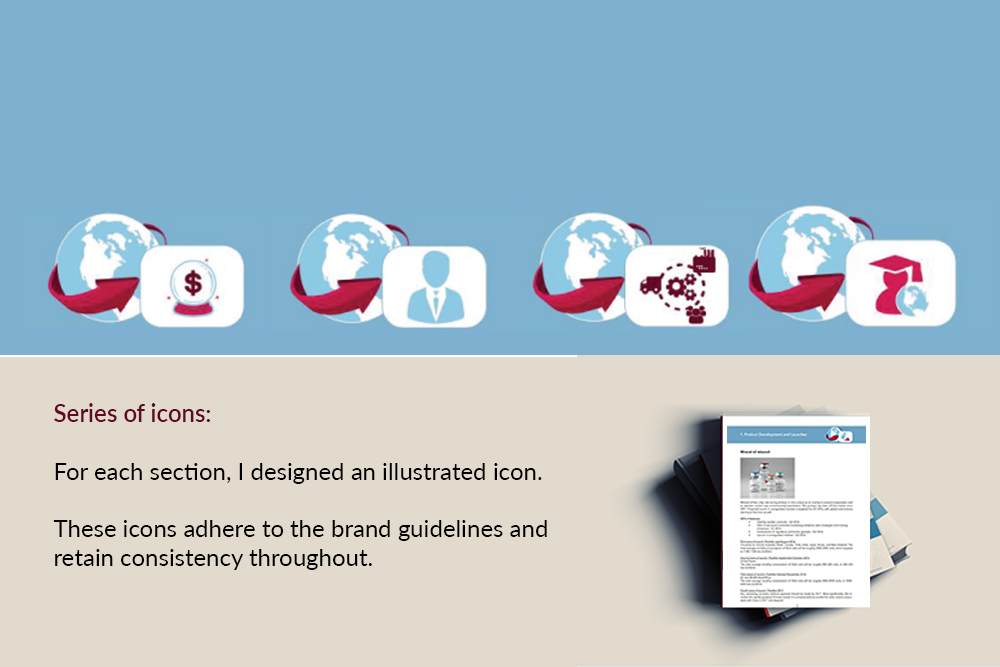 Iconography created for each section of the business plan.